Was your loved one killed in an accident that someone else caused? Your family may have grounds for a claim against the liable party. Our wrongful death attorneys in Coral Gables can help you approximate a fair settlement amount and fight for reasonable compensation.
With extensive litigation experience, our attorneys aren't afraid to see these cases through to the end and go to trial if warranted. For a free, no-obligation case review, call (305) 655-3425.
Qualities That Set Our Legal Team Apart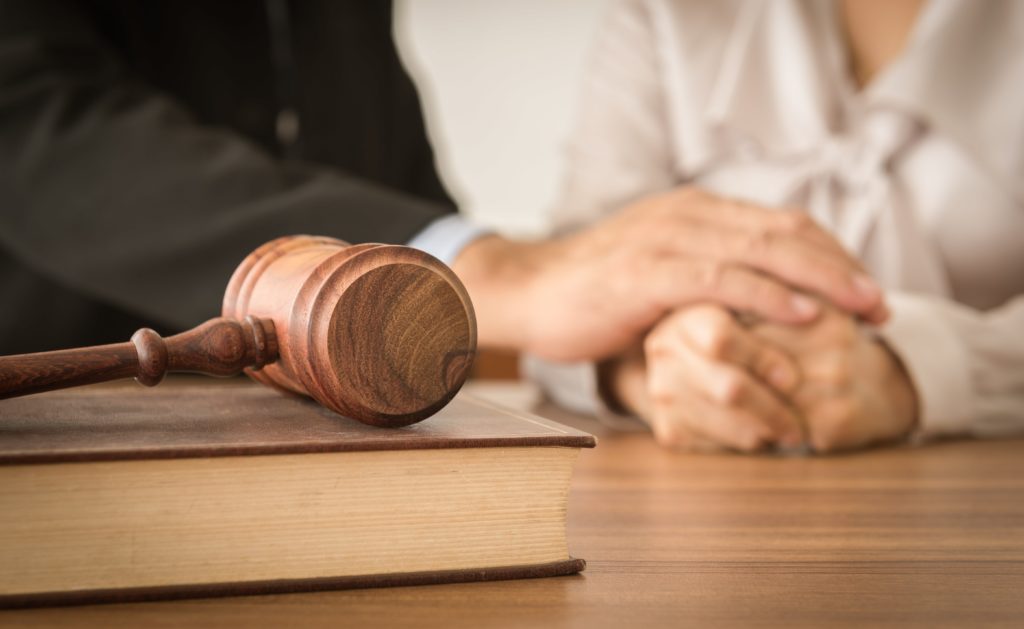 In the aftermath of a death in the family, each day carries new challenges. Between the emotional trauma and unexpected costs, the last thing you want to do is spend hours comparing the many law firms in Coral Gables and surrounding areas. But rushing into this very important hiring decision could lead to problems down the road that a more competent and experienced attorney could have helped you avoid.
The reality is that some wrongful death lawyers just don't have the experience, knowledge, or resources to provide the best possible representation. And many of those that do are often juggling multiple cases at once and may not have the time to focus on yours. With that in mind, here are a few qualities that set Lubell Rosen apart from other practices:
Positive Reviews: Whether you're buying a new fridge, smartphone, or even a bag of ground coffee, you've probably spent at least a few minutes scanning through reviews to make sure you're getting a good deal. Similarly, reviews about lawyers and law firms can give you an idea of what it's like to work with a specific attorney. Not only may you get a better sense of the lawyer's personality and how he or she interacts with clients, but these testimonials can also grant you valuable insight into his or her primary areas of practice. Our lawyers are proud to have received dozens of positive reviews from past clients in wrongful death cases.
Accessibility: Pursuing a wrongful death claim is a daunting and stressful experience. In these arduous times, having access to a lawyer who responds promptly to your questions and keeps you up-to-date on developments in your case can help reduce feelings of anxiety and confusion. At Lubell Rosen, we treat our clients as part of our family. Not only will we give you a direct line of communication to your attorney, but we will also guide you through the claims process and explain your role at every turn.
Litigation Experience: In some cases, just hiring a Coral Gables wrongful death lawyer with a track record of success in litigation can incentivize the opposing party to cooperate. Additionally, it will give you the assurance that your lawyer is prepared to go to trial if it is in your best interests to do so. An attorney with little to no litigation experience may be more inclined to accept an unreasonable settlement to avoid the risks of a protracted legal battle.
Will My Fatal Accident Case Go to Trial?
There are multiple factors that can influence whether a tort case ends up in court, most of which are difficult to predict without a careful assessment of the relevant facts and evidence. Since each case is unique, you should consult a legal professional regarding the specific circumstances of your situation to get a sense of the disputes that could arise that might send your case to the latter stages of litigation.
Our wrongful death attorneys in Coral Gables have extensive experience in litigation, but we always strive to reach a fair settlement without having to file a lawsuit. Here are some of the factors that can affect whether or not your case proceeds to trial:
The Number of Defendants: If your claim involves multiple liable parties, it is likely to be more complex than a claim involving just one defendant. With increased potential for disputes over liability, the negotiations may reach an impasse. In such situations, it might be in your best interests to file a lawsuit.
Whether the Deceased Was Partially Liable: Another factor that can increase the likelihood of disputes is whether the deceased's own negligence was a contributing factor in the fatal accident. The insurance company is looking for reasons to minimize the amount they pay out and may take advantage of any opportunity to shift at least a percentage of the blame to the victim.
The Amount of Compensation Being Sought: With more money at stake, opposing parties might be more incentivized to dispute the claim.
The Strength of Your Evidence: If your claim is backed by strong evidence supporting your version of events, there may be a higher chance that opposing parties will agree to a fair settlement. Such evidence can include surveillance footage, eyewitness accounts, medical records, and photographs taken at the accident scene. At Lubell Rosen, our team will know which evidence to collect and how to go about obtaining it.
Call (305) 655-3425 to Speak with a Wrongful Death Lawyer in Coral Gables, FL
Contact us today for a free consultation by calling (305) 655-3425. You can also reach our wrongful death lawyers online by sending a message on our Contact page.