The loss of a family member is a tragedy that we all must one day experience. Sadly, these traumatic events sometimes occur unexpectedly due to the negligence or intentional acts of others. If your family member died in such a scenario, our wrongful death attorneys in Tampa can help you bring a claim for damages.
We offer free consultations and accept these cases on a contingency fee basis. To get started, call us today at (954) 548-3360.
How Our Attorneys Can Help You Fight for a Fair Settlement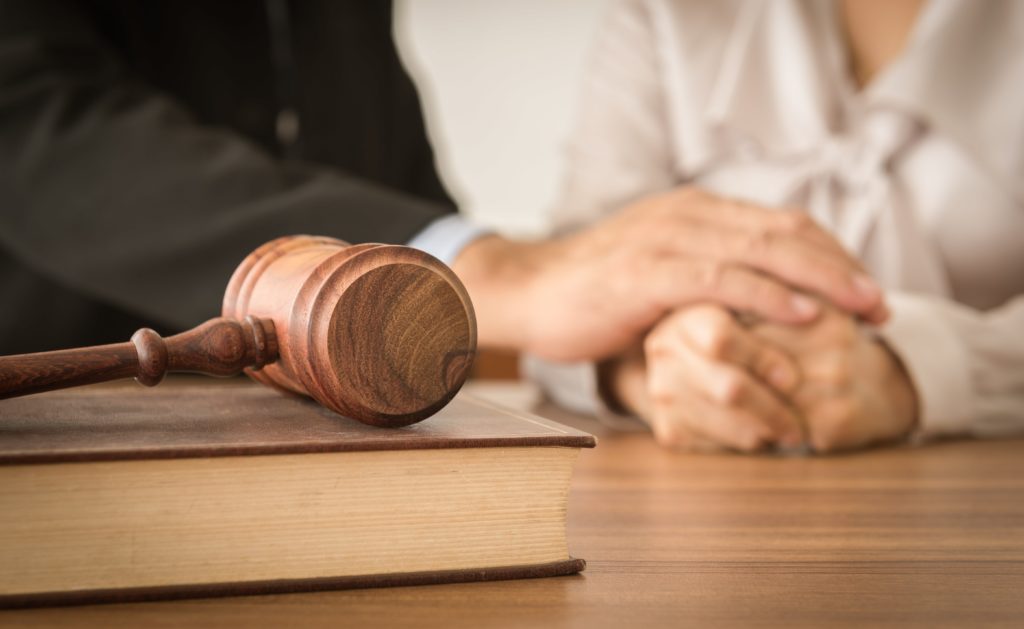 If the at-fault party has insurance and admitted to causing the accident, you might be thinking that you don't need to hire a wrongful death lawyer. Unfortunately, even if you have strong evidence, the claims process is rarely straightforward when fatal accidents are involved.
At Lubell Rosen, our attorneys have decades of combined experience handling tort cases. We can provide knowledgeable legal guidance to you and your family through every stage of the proceedings.
Here are just a few ways we can help with your case:
Avoiding Errors: From the moment you suffer a death in the family to the day your case is resolved, everything you say and do could have an impact on the outcome of your claim. For instance, if you post on social media and inadvertently implicate the deceased as partially at-fault, a liability dispute could arise. Our Tampa wrongful death attorneys not only can help you avoid common mistakes such as this, but we can also handle correspondence with the insurance company and other opposing parties to ensure you don't make statements that might compromise your family's claim.
Gathering Evidence: There are many types of evidence you can gather without the assistance of an attorney, but some evidence might be withheld or easy to overlook. For instance, if surveillance cameras recorded the fatal accident, the property owner may refuse to share this footage with you. Once we've assessed your case, our attorneys will know which types of evidence might help strengthen your claim and how to go about obtaining such evidence while it is still available.
Estimating a Fair Settlement: Approximating reasonable compensation in a wrongful death case can be incredibly complex. From medical bills and property repair costs to loss of services and funeral expenses, there are many factors you will need to take into account. It is possible that the insurance company will challenge the value of your damages, so you will need strong evidence to prove them. At Lubell Rosen, our lawyers can help estimate a fair settlement by using widely accepted formulas to arrive at an amount that accounts for all potentially recoverable damages. We may consult with and depose expert witnesses to support our calculations.
What Mistakes Should I Avoid When Filing a Wrongful Death Claim?
Throughout the proceedings, you should act as though everything your family says and does is under a microscope. The insurer is looking for any evidence that could be used to reduce or deny your claim. Whether it's something you posted online or a conversation with a claims adjuster, there are many ways you could compromise your case. Below are a few mistakes you should avoid during the claims process:
Losing Credibility: The defense may try to discredit your family's version of events by pointing out inconsistencies between what you said after the fatal accident and a few weeks later. For this reason, it is best that you do not speak about the case and let your lawyer handle all correspondence with the insurer.
Posting on Social Media: In the aftermath of a death in the family, you may want to reach out to friends and loved ones to let them know how you are doing. However, while posting online is a convenient way to keep everyone in the loop, it's also a crucial error that could compromise your case. For instance, if you write something that contradicts other evidence or that implicates the deceased as partially liable, the opposing party might dispute your claim. Setting your accounts to private, abstaining from posting on these platforms, or deactivating your social media profiles entirely are a few ways to mitigate the risk.
Giving a Recorded Statement: If you provided a recorded statement to the at-fault party or insurance company, it's possible that what you said will bolster the opposing party's investigation.
Contact One of Our Wrongful Death Lawyers in Tampa Today
If you need legal advice after a sudden death in the family, turn to Lubell Rosen for experienced, compassionate, and tenacious legal representation. Our attorneys know what it takes to prevail in even the most complex cases. For a free, no-obligation case assessment, send us an email on our Contact Page or call our office at (954) 548-3360.